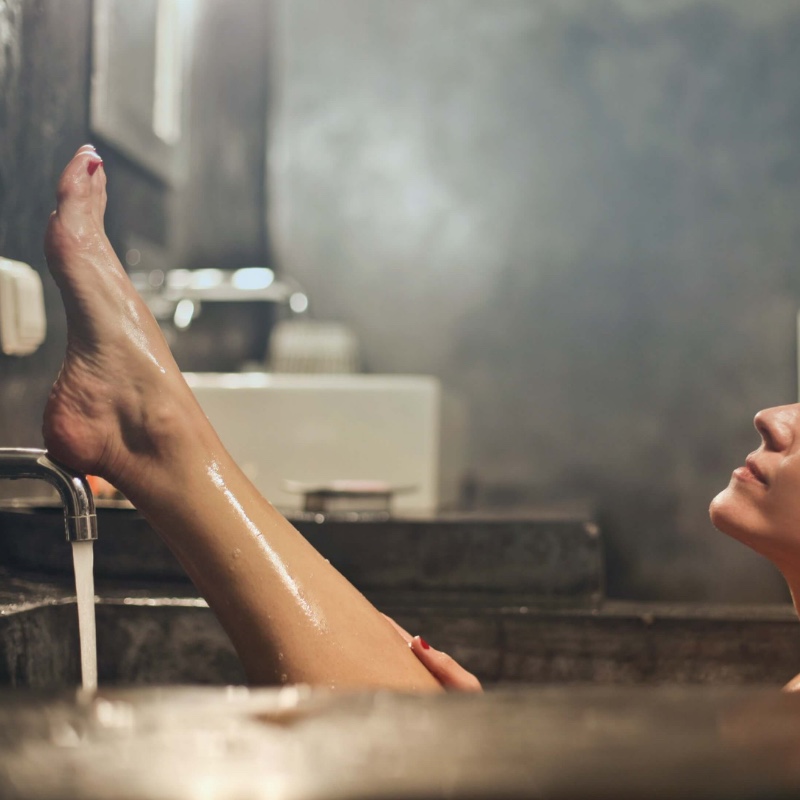 Shower the morning of or the night before your spray tan with clear body wash (no cream based moisturizing body washes, as these can leave product residue on your skin and act as a barrier to the spray tan). Soap bars, can also be very harsh on the skin and your spray tan. Use an SLS (Sodium Lauryl Sulfate)-free body wash for a longer lasting tan and avoid at all costs DOVE soap bars before and after your spray tan.
When washing your hair avoid getting conditioner residue on your skin. To avoid this wash your hair first then your body. This way you can make sure no product residue is left on your skin.
Exfoliate the day before using an oil-free scrub to remove all dry, dead skin and any previous tan. For best results use a washcloth or exfoliating mitt. Please do not use a loofah, as these can cause the tan to set unevenly.
Shave and take care of any hair removal/waxing at least 12 hours before your appointment.
Try to plan your tan to be the last thing on your pre-event to do list. Waxing and nails appointments should be done before your spray tan.
Come to your appointment with bare skin (i.e: no lotions, oils, deodorant, makeup, perfumes, etc.)
Please be sure to eat and hydrate prior to coming to your scheduled appointment time.
Please have open toed shoes and loose, dark clothing (loose, long sleeve shirts and loose pants or a maxi dress are best) for after your spray tan is complete. Please do not plan to leave your appointment in anything tight fitting, no yoga pants, tights, skinny jeans, etc.
WHAT TO EXPECT
Each tanning session takes approximately 30 min.
We have a heater in the room for your convenience.
Women 18+ years old can choose to go nude, topless or wear whatever they feel comfortable in.
Men and minors are required to wear undergarments.
We do offer disposable undergarments for every guest.
Your technician will apply a drying powder for your comfort.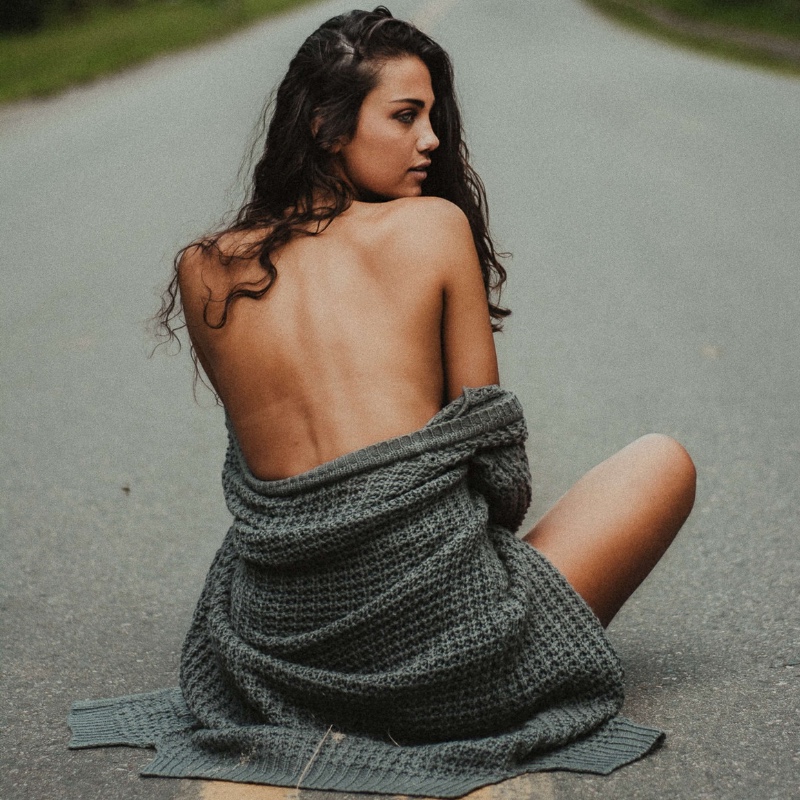 We carry an organic based tan extender and body wash to help you maintain and extend your custom airbrush spray tan.
Our products help moisturize and enrich your tan as well as extend it, so that you can achieve longevity out of your airbrush spray tan.
Maintaining is key to keeping a flawless airbrush spray tan. Combined with post tan care, you can keep bronzed in between your airbrush spray tan appointments.
To extend the life of your tan, use a tan extender every 1-2 days, and stay hydrated.
Moisturize twice daily! Apply coconut oil daily out of the shower while your skin is still wet and use a hydrating lotion at night is recommended. Avoid mineral oils.
No exfoliation (no washcloths, no loofas, no scrubs) until the day before your next tanning session.
If you shave, shave lightly with a bit of conditioner.
Expected results last approximately 5- 7 days or longer.
Keep in mind that chlorinated pools or jacuzzi's can cause your tan to fade prematurely or cause the removal of your tan.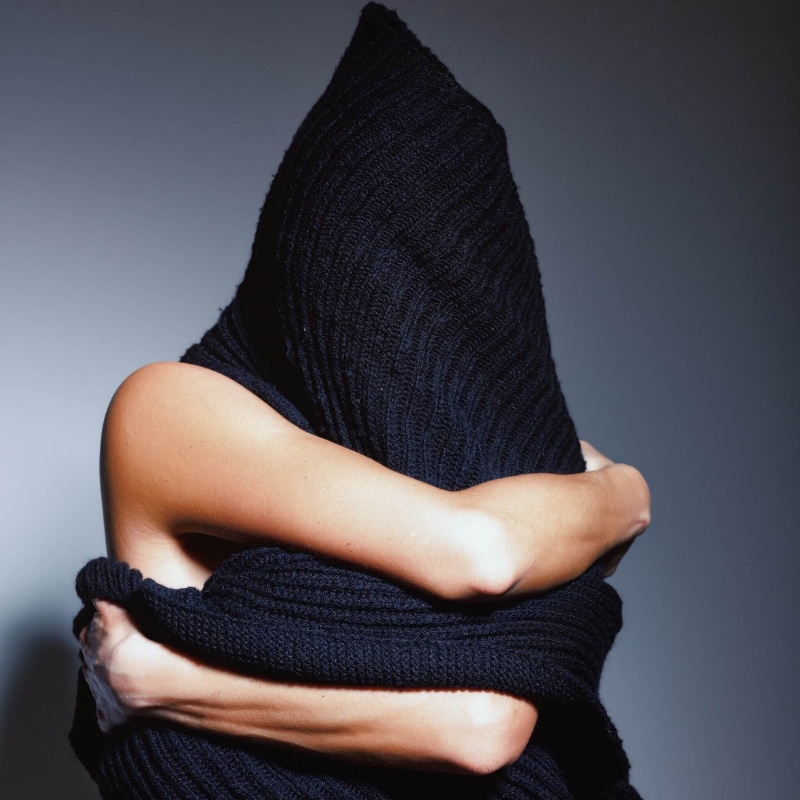 Do not let your skin come in contact with any liquid until your first rinse. This means no water, make-up, washing your hands, doing the dishes, or doing laundry.
Avoid wearing any tight clothing (tights, yoga pants, skinny jeans, pants with tight waist bands, sports bras, socks, etc) Dark bagging clothing such as a long sleeve shirt and pants or maxi dress are recommended.
Avoid skin-on-skin contact until after your first shower.
For rapid solutions your first shower rinse will be between 2 and 4 hours post spray. For traditional solutions your first shower rinse will be at 8 hours or later.
All solutions take a full day to develop. Please wait until 24 hours after your application to judge your results.
For your first shower, just rinse with lukewarm water and no product. When towel drying, pat dry, don't drag dry.
It is normal to see the cosmetic bronzer wash off in the shower. Your tan will continue to develop.
No gym workouts or heavy sweating until after your second shower (24 hours after your tan).
After approximately 24 hours begin to use a mild, clear, soap and begin moisturizing your skin (remember…no bar soaps and no soap with alcohol, parabens, SLS, mineral oil or synthetic fragrance and NO Dove soap).
After 24hrs begin moisturizing. Moisturize twice daily! Apply coconut oil daily out of the shower while your skin is still wet or you may use a hydrating lotion such as our tan extender at night to dry skin. Avoid mineral oils, AHA's, toners, anything drying or stripping to the skin.
No exfoliation (no washcloths, no loofas, no scrubs) until the day before your next tanning session.
Avoid long hot baths, swimming pools (chlorine), fresh or salt water (applying a waterproof sun block before this practice it will help protect your tan).
Avoid anti-aging, brightening, smoothing, or skin renewal products, as these are designed to accelerate our cells turn over causing rapid fading of your tan and/or blotchiness.
Sunscreen is an important part of protecting your skin from the suns harmful UV rays. A spray tan does NOT provide you with ANY sun protection. You will burn right through your spray tan. So please wear your sunscreen! When choosing and applying a sunscreen that also protects your tan, make sure you:
Choose an oil free sunscreen lotion.
Stay away from the aerosol or spray on sunblock because they don't go on evenly and contain alcohol that can dry your tan out making it fade unevenly.
Check the expiration date on any products you have at home before using.
Don't forget all the little bits. Ears, lips, back of your neck, and under those swimsuit straps.
Reapply every 2 hours and immediately after swimming.
Don't rely just on your sunscreen. Use hats, UV blocking clothing and the shade to get out of the sun. No need to sit out in the sun. With your beautiful custom spray tan you can sit under an umbrella and still look amazing!
If you have any skin conditions or concerns, we recommend checking with your dermatologist on sunscreens that would be best for your skin type.